YIBE SUSPENDS SHIURIM AND MINYANIM FOR THE DURATION OF THIS HEALTH CRISIS
---
Listen to Rabbi Snow's message:
---

Questions? Email Shul@YIBETHEL.org
JOIN OUR ONLINE SHIURIM
Daf Yomi Sunday to Friday at 7:10AM / Saturday night at 9:15PM
Join Zoom Meeting
https://zoom.us/j/569435268?pwd=ZmQyYmUxeVYzZTF6TkpQS2tweE1VZz09

Meeting ID: 569 435 268
Password: 652975
To join via telephone - (929) 205-6099, Enter Meeting ID 569 435 268 when prompted followed by #
__________________________________________________________________________________
Nightly Shiur at 7:45PM Sunday to Thursday
Seder and Haggadah insights / Mishanayos Kalim / Halacha Hilchos Pesach
Tuesdays - Yitzchok Dov Rottenstein Gemorah Shiur

Join Zoom Meeting
https://zoom.us/j/870685158?pwd=Y2UrcVhIRGhxZjVhRStWTHFVTjl1Zz09

Meeting ID: 870 685 158
Password: 876053
To join via telephone - (929) 205-6099, Enter Meeting ID 870 685 158 when prompted followed by #
WOMEN'S SHIUR Mondays at 10:30AM
In our ongoing effort to educate, entertain, and enlighten our community
פתח שערי שמים לתפילותינו
We are pleased to invite you to our continuing lecture series on

תפילה
Introduction and insights into our most powerful tool
Our Siddur
Mondays at 10:30AM
Given by Rivka Ginsberg, Beur Tefilah Teacher
For women only, No charge
R.S.V.P. at tefilaclass@gmail.com
YIBE Siyum Hashas
Motzei Shabbos January 4, 2020 • 8Teves 5780
8:00 PM - 11:00 PM
Centennial Yizkor Journal 5780
There is still time to contribute to our 5780 Yizkor Book! Displayed on our monitors in shul and available all year on our website. See the Yizkor book as it grows. Updates will be maintained HERE.
CONTRIBUTE YOUR LISTING
Yomim Noraim Seating & Membership Dues
As we do every year, we are asking that everyone who davens in our Shul on Rosh Hashana and, or on Yom Kippur to please commit to supporting the Shul by buying their seat.
Who is "everyone?" If you daven with the upstairs minyan, or downstairs minyan, if you sit in the men's section or in the ladies section. You can purchase your seat(s) online or by calling the shul office.
Yomim Noraim Seating - Pay here
Giving - So many ways to support the shul
Sponsor a Shabbas Mevorchim!
Sponsors get an Aliyah LeTorah, may request a niggun, and receive a Mishebairach by the Chazzan. The Chazzan is accompanied by the YIBE Aaron Miller Memorial Choir. Sponsorships are in the amount of $1,000. There are still many Shabbosim open for this year as well as for Yom Tov davening. It can be a shared sponsorship as well. We hope you join us and help continue the beautiful traditions and programs we at YIBE are privileged to enjoy.
Come With Us To Israel
בס"ד
Young Israel Beth El of Borough Park
Two Week Tour April 26 – May 9, 2020
Parshas Vayakhel-Pekudei Mar 21st, 2020 *Special Message*
or see the menu above for sponsorship opportunities. THANK YOU for your continued support!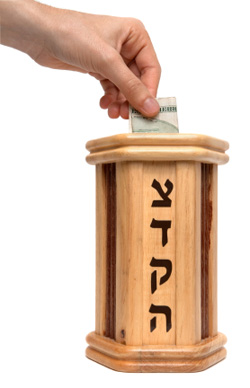 Tue, March 31 2020
6 Nisan 5780
Tue, March 31 2020 6 Nisan 5780