Upcoming: Marc Shapiro @ YIBE December 21, 8:00 pm
Join us for an upcoming talk by well-known scholar Marc Shapiro
on "Judaism and Islam: Some Historical and Halakhic Perspectives"
December 21, 2019 8:00 p.m.
OPEN TO THE PUBLIC but seating is limited. For more information and to register for this event [CLICK]
Centennial Yizkor Journal 5780
There is still time to contribute to our 5780 Yizkor Book! Displayed on our monitors in shul and available all year on our website. See the Yizkor book as it grows. Updates will be maintained HERE.
CONTRIBUTE YOUR LISTING
Yomim Noraim Seating & Membership Dues
As we do every year, we are asking that everyone who davens in our Shul on Rosh Hashana and, or on Yom Kippur to please commit to supporting the Shul by buying their seat.
Who is "everyone?" If you daven with the upstairs minyan, or downstairs minyan, if you sit in the men's section or in the ladies section. You can purchase your seat(s) online or by calling the shul office.
Yomim Noraim Seating - Pay here
Giving - So many ways to support the shul
Sponsor a Shabbas Mevorchim!
Sponsors get an Aliyah LeTorah, may request a niggun, and receive a Mishebairach by the Chazzan. The Chazzan is accompanied by the YIBE Aaron Miller Memorial Choir. Sponsorships are in the amount of $1,000. There are still many Shabbosim open for this year as well as for Yom Tov davening. It can be a shared sponsorship as well. We hope you join us and help continue the beautiful traditions and programs we at YIBE are privileged to enjoy.
Come With Us To Israel
בס"ד
Young Israel Beth El of Borough Park
Two Week Tour April 26 – May 9, 2020
Parshas Vayeitzei - Small Kindness, Big Heart
or see the menu above for sponsorship opportunities. THANK YOU for your continued support!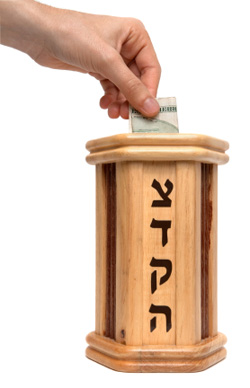 Thu, December 12 2019
14 Kislev 5780
Today's Calendar
Daf Yomi

: 6:00a
Shacharis

: 6:55a
Shacharis

: 8:00a
Mincha

: 4:15p
Shiur Mishna/Halacha

: 4:30p
Maariv

: 4:45p
---
Tomorrow's Calendar
Daf Yomi

: 6:00a
Shacharis

: 7:00a
Shacharis

: 8:00a
Candle Lighting

: 4:08p
Mincha Kabolas Shabbos

: 4:19p
---
Friday Night
Candle Lighting

: 4:08p
Mincha Kabolas Shabbos

: 4:19p
Shabbos Day
Daf Yomi

: 7:45a
Shacharis (Bais Midrash)

: 8:00a
Shacharis

: 8:45a
Parsha

: 3:15p
Mincha/SS (winter)

: 4:00p
Shiur Mas' Shabbos

: 4:50p
Maariv

: 5:19p
View Calendar
Thu, December 12 2019 14 Kislev 5780